About us
Sanhua Lingerie Factory Maps & Directions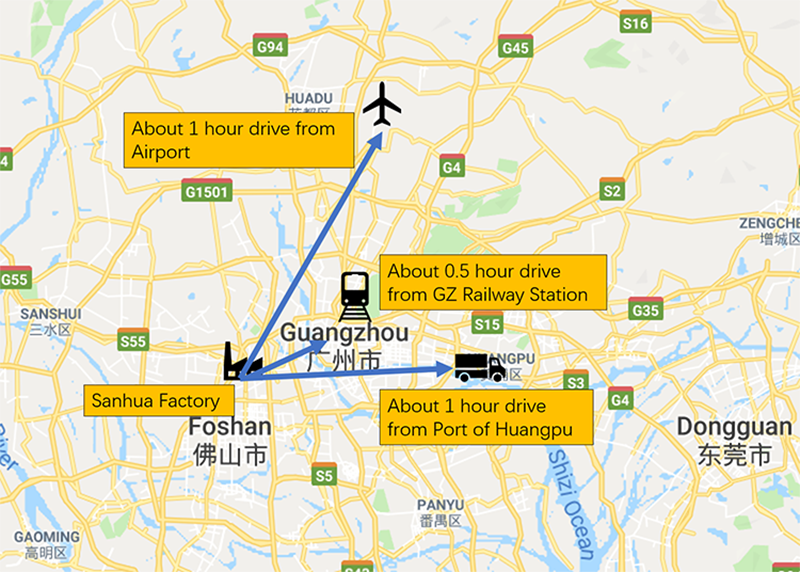 Sanhua Lingerie Factory is located at NO.68,Dali Town, Nanhai District, Foshan City, Guangdong Province, P.R. China.
We got 50 workers, 500 square meters workshop, 8 years of experience. The capacity of our lingerie factory is 30000 pieces a month.
We produce and export abroad. Also OEM business is a component of our foreign trade.We accept the processing with customers' drawing, sketches and samples. Our main products cover sexy lingerie, Camisoles,Bras, swimwear, sleepwear, panties,etc.
Our team's aim is to offer the best service. we would like to establish long-term business-related with customers all over the world on the basis of sincere-cooperation, equality and mutual benefit. Good quality, competitive price, and satisfying service are our promises as a reliable trading partner. Sanhua's goal is to offer a 100% service that will simplify the way you do business, and to help you make your business more successful!
CATEGORIES
CONTACT US
Contact: Ryan Huang
Phone: +86 152 7710 6158
Tel: 86 0757 63386053
Email: Ryan_Huang@sylingerie.com
Add: No.165 Huilong Avenue, Dali Town, Nanhai District, Foshan City,Guangdong Province, China